GoIreland: The Golden Ticket to Study in Ireland
GoIreland, considered India's numero uno confidante for all things about studying in Ireland, has spread its wings all over the subcontinent. They're all about doling out advice and guidance to India's wise young owls, eager to stretch their learning wings in the land of shamrocks - Ireland.
Renowned, respected, and really into promoting Ireland as the go-to study destination, GoIreland counsellors carry heaps of experience and an impressive trophy cabinet of accolades! 
Now, the crew at GoIreland isn't just throwing darts at a board - they're equipped with a big ol' knowledge arsenal on all things Irish education - the universities, the courses, and even the scholarships. They're masters at crafting personalised study pathways to Ireland!
The Obstacles Faced by GoIreland
GoIreland, as an up-and-coming study abroad service provider, faced a number of challenges in the initial stages of their growth journey. Let's take a closer look…
Following up on high-intent leads from events
Trying to keep an eye on that elusive person who shows even a glimmer of interest in a bustling event is a challenge. That was precisely the hurdle GoIreland was trying to make a leap over. Keeping tabs on high-intent leads generated from busy events and fairs was like finding a needle in a haystack.
Revamping the lead engagement process
GoIreland was experiencing a problem with lead forms, as they were seeing a higher number of people abandoning the process of filling out lead information. They needed to not only eliminate lead forms but also find a viable and engaging way to interact with students. This was a puzzle they were eager to solve.
Number unification for their support team
Their support team were scattered around, using different contact numbers. It's like playing a game of Chinese whispers on a digital scale, making it difficult to collaborate on anything. The dire need for a unified number was obvious from the repetitive conversations and drop in efficiency.
Mastering Customer Interaction with Gallabox
GoIreland was aiming for scale and better conversion rates with Facebook and Instagram ads. However, managing leads and customer interactions that were initiated on their website or through these campaigns proved to be a daunting task.
Without a unified dashboard and equipped only with limited insights on campaign and team performance, their conversion rates took a major hit. As they were looking for ways to make the most out of WhatsApp inquiries made through their website, they stumbled upon Gallabox. 
Here's how Gallabox helped them overcome their challenges and achieve their business goals.
Improving Transparency with a Shared Team Inbox
In the realm of customer service, the importance of transparency cannot be overstated. Gallabox's Shared Team Inbox has an incredibly clear communication layout, improving their team's productivity by facilitating swift and engaging responses. 
GoIreland's marketing and sales found the shared inbox extremely effective, as it offered an overview of all chat activity across different channels. It provided valuable insights into the effectiveness of chat sessions and highlighted areas for improvement to optimize the team's performance.
Re-Engaging Dormant Customers and Prospects
Previously, GoIreland a conducted series of offline events and fairs specifically designed for students. This initiative successfully generated a large number of high-intent leads. However, due to a lack of subsequent follow-up efforts, these potential customers remained dormant, and hence, no discernible conversions took place.
Gallabox's broadcast feature helped GoIreland remedy this situation and helped engage potential customers with relevant content, nudging them towards conversion. The broadcast campaigns helped bolster brand recognition and increased overall sales resulting in a 32% increase in conversion rates.
Improving Conversions with a WhatsApp Widget
GoIreland's strategy relied on a standard 'form and follow' approach. The website showcased a short form for users to fill out and submit, and wait for a reply from customer service representatives. 
But, GoIreland noticed a considerable communication disconnect. Users often hesitated to interact with long, tedious forms that required filling out many fields, an activity which could take up to five minutes.
That's when Gallabox's WhatsApp Wideget came into play, making it easier for users to connect directly with GoIreland's agents. This widget simplified lead collection by replacing the old form-fill-up system and paving the way for instant communication
Ilaya Bharathi
Founder & CEO, GoIreland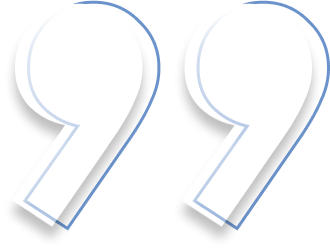 Earlier a student would spend 15 to 30 minutes connecting with an agent, the widget immediately connects the student and the agent. Implementing the WhatsApp Widget led to a massive increase in user engagement and, ultimately, conversion rates.